Art's Sign Service, Inc.
Page 15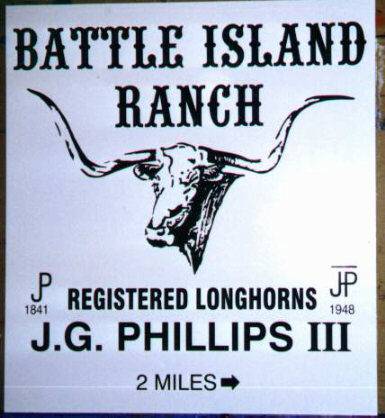 This is just a sign, but the longhorn has a sense of humor,
We made him wink at all who pass by.
This is a doublefaced entrance sign done with vinyl on
Emron coated steel. I intended this
to be very graphic and cartoon style.