Art's Sign Service, Inc.
Page 13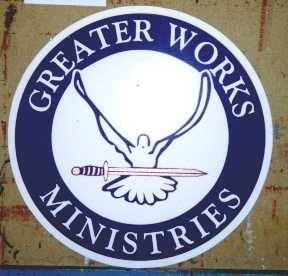 This is one of my designs for a local church.
The sword is ultrametallic Universal vinyl
the rest is in Light Navy 3m vinyl, on Lumacite.
This will be behind the pulpit at the church.
I like simple designs, this is one of them.